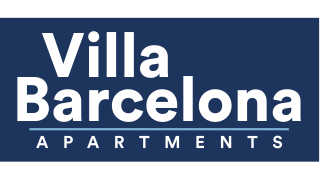 Resident Reviews
Average to above average
|

Recommended: Yes
Good Morning Mr Williams, Thank you for giving us an opportunity to serve you as a Resident at Villa Barcelona. Please feel free to stop by at leasing office, if you any concerns and questions regarding anything to your unit # 708 Mr. Williams. You have been our very Honorable and Outstanding Resident to Villa Barcelona since 2014. Thank you Nimi
Great property
|Recommended: Yes
It's great to live here
Good Morning Ms. Jennifer, Thank you for giving us an opportunity to serve you as a tenant to Villa Barcelona. Customer Satisfaction is our first and topmost Priority. Please feel free to call us at 713 780 9725 anytime for any further question anytime within office hours. Also for any emergencies, please call us at the same phone no. and our On call Maintenance person will be there to help you out as soon as. Enjoy your stay at # 2305, at Villa Barcelona. Thank You
It's ok
|Recommended: Yes
N A
Good Afternoon Ms. Rosa Umana, Thank you for giving us an opportunity to serve you as a resident to Villa Barcelona apartments. Please feel free to call us at 713 780 9725 for any kind of Emergencies or stop by to leasing office between office hours, we will be pleased to help you in all ways Ms. Rosa. Have a good one rest of the day. Thank You Nimi
Horrible experiece, lesson learned
|Recommended: No
Sadly, i love my apartment but i really dislike the proffesionalism in the staff. Honestly, is false information to be exact NIMI says one thing when she is trying to convince you stay here and says another when is time to move. Horrible experience but lesson learned for me. Will NOT recommend this property.
Good Morning Ms. Leslie, Sorry for the inconvenience, but there was a big misunderstanding between the apartments you were looking that time of asking for the transfer. There were 3 apartments shown as the availability with the 2 bedrooms Ms. Leslie and they were # 1606 which was upstairs with 2 X 1 and the Rent price on it was $ 875.00. Another was unit # 804 which was 1 bedroom with 1 Den and the rent price on it was $ 825.00 and the last one came up was # 2631 which is 3 storey with 1 bedroom with Den. And that is how I mentioned the prices when you came to ask for transfer. I apologize for any misunderstanding despite of this conversation Ms. Leslie. You have been the resident to Villa Barcelona since 1 and half year and it was always a good relation with which you are still willing to continue staying in the same place, which I will always look in future. Again sorry for anything that hurt you, but please believe we are always looking at the first priority for our Tenants satisfaction to the best. Thank You Nimi from VB
Great place to start off
|Recommended: Yes
Not a bad place to start off either living on your own or with your couple. Some of the neighbors are be loud sometime but apt have gotten better at enforcing curfew time. Neighborhood is okay. We've never had any problems in terms of safety but pretty safe for the location.
Good Afternoon Mr. Jesus, Thank you for giving us an opportunity to serve you as a Resident to Villa Barcelona Apartments. We are very Sorry for the Noise disturbance you are facing from the neighbors, we will make sure this is soon be taken care off and you don't go through the same in future. Please be advised to stop by at the leasing office for any help needed in future in regards to any maintenance complains, it will be our pleasure to help you in the best way Mr. Jesus. Also, always feel free to call us at the same office phone no. 713 780 9725 for any emergencies after office hours, our On Call employee will be there to help resolve the problem. Have a good one rest of the day Mr. Jesus. Thank you Nimi from VB
N a
|Recommended: Yes
N a
Good Morning Ms. Alexandra, Thank you for giving us an opportunity to serve you as a resident to Villa Barcelona Apartments. Feel free to call us or stop by to the leasing office for any questions, anytime. It will be our pleasure to help and satisfy our tenants. We Wish you and yours family "A Very Happy New Year 2019 " Thank You Nimi
Love my community
|Recommended: Yes
I have been living here for two years, this month is my renewal month although they do increase my rent, they go above and beyond to make sure my apartment does not need maintenance, and if it does, they do it right away I am please living in the apartment they ladies at the front desk always welcome me with kindness and a smile.
Good Morning Ms Rojas, This is Nimi from the leasing office. Thank you for giving us an opportunity to serve you. Our tenants best satisfaction and comfortability is our top most priority and highest importance. For any complaints or discomfort in future, please let us know immediately, we will try to finish it asap. sometimes we do need some time to complete your complaints, but please trust us, our tenants happiness and satisfaction lies the first. You are always welcomed to stop by to our office for any further help needed.
Gracias por su servicio.
|Recommended: Yes
Me gustaría apreciar el excelente servicio que villa barcelona brinda para mí cada vez que necesito ayuda.
estamos agradecidos por sus comentarios, estamos aquí para ayudarlos con sus peticiones.
Property is well kept no major compliants.
|Recommended: Yes
I only been here 2 1 2 month and so far so good. No major complaints.
Hello Ms. Harris, We are glad to hear you are having a good experience here at Villa Barcelona. If there's inconvenience or issues, you are always welcomed to the leasing office and help you out on anything we can. - Leasing Agent Anayelli
Villa Barcelona
|Recommended: Yes
Maintenance does very efficient and good job. Staff is nice ... Really like living here
Good afternoon, Mrs, Benavides. We are glad you enjoy your stay at Villa Barcelona, If there is any inconvenience give us a call, We appreciate your review , -Leasing Office-
I love my place
|Recommended: Yes
I been a tenant here for about 6 years and i seen the changes with the previous management. They had upgraded a lot from in and out. I asked for a transfer to a bigger apartment and i was amazed I was really in love with the grayish ceramic tile new appliances and other features. Although, they are strict with the parking permits for one bedroom they have been enforcing many things for the safety purposes of the tenant.
Good Morning Ms Saurez, This is Nimi from the leasing office. Thank you so much for giving us an opportunity and pleasure to serve you as a current tenant to unit # 907 at Villa Barcelona apartments. Our tenant's Safety, Satisfaction and happiness lies on the top most and highest importance. Regarding Parking restrictions, We are just trying to make it easy and with equality, to have each unit have at least 1, 2, and 3 parking spots for free and then for any extra parking spot , you can always have reserved parking spot with your choice of spot #. We also have specials going on for the reserved parking going on right now. Please stop by to our leasing office for any further inquiries and knowledge regarding these specials, we will be pleased to help you in the best way and help. Thank you again.
Friendly
|Recommended: Yes
I love my community, they help me with whatever I need, its a clean property, gated with make it extra secure for me also i love that they have security and cams makes me feel secure. love the cleanliness of the apt. and the friendly staff.
We are pleased to know here at Villa Barcelona , we made your experience very welcomed. If there's anything else we can help with, please stop byt he leasing office and we'll be glad to help. - Leasing Agent Anayelli
Great staff, and Lovely place to live.
|Recommended: Yes
I love my home, when i first move to this apt about two years ago they made the process so easy, the ladies at the office are always there to help me and solve if i have any problems , when I have maintenance request they go as fast as they can, the only problem I have is that I work during night and its a bit hard to find parking but beside that Im in love with my community.
We are very glad we made your experience here at Villa Barcelona, a pleasant one. We had recommended a reserve parking in which is helping you out on your night shift job. our goal is to keep all tenants happy and help out the most we can. If there's anything else were we can make your experience better, we'll be glad to help out in the leasing office. - Leasing Agent Anayelli
Need Visitors parking that is the only issue
|Recommended: Yes
I would but once again no one likes living in s place without visitors parking.
Good Afternoon, Mr.Spinal, We do not have specific parking space for visitors but, we do give you visitors pass which aloud visitors to park anywhere inside, as long as is not a reserve parking space, if that does not help please summit a survey at the office to make our community better. Thank you, -Leasing Office-
Love my townhome
|Recommended: Yes
This place was one of the apartments that was close to work and not too far from Midtown. Only about 12 minutes away. I love the townhome I selected. It's 3 story loft style with a private patio on the top floor that faces the pool. Though the electric can get a little high it is 3 stories and in Houston so that's a given. It's pretty quiet and I have a reserved spot so parking isn't an issue. The staff is very nice and love that I can pay rent online and put work orders online. New to Houston but no complaints.
Hello Mr. Franco, Here at the Villa Barcelona, we are very glad that we could make your experience a very pleasant one! If there's any questions or doubts, please stop by the office so we can gladly help out . - Leasing Office
The views and opinions expressed herein are solely those of the original authors and other contributors. These views do not reflect the views of "Villa Barcelona", its owners, managers, agents, employees or content providers. No representation or warranty, express or implied, is made or given by "Villa Barcelona", its owners, managers, agents, employees or content providers regarding safety, accuracy, completeness or suitability of the information or material expressed herein for any particular purpose